Saturday, June 16, 2012
Comment of the Week: Jacques Doucheteau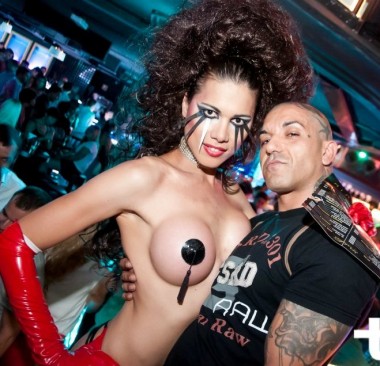 Like a modern day Jefferson, Hamilton, and Spicolli, Jacques Doucheteau pens the "Declaration of Douchiness" in the Dieselcrotch thread, and wins the coveted HCwDB Comment of the Week:
——————–
I think it's actually the Declaration of Douchiness.
When in the Course of electronic music festivals, it becomes necessary for one ass-hat to dissolve the tribal tatt arm bands which have connected them with another, and to consume among the alcohol of the cheapest, the separate and unequal station to which the Laws of Douche and of Douche's feeling of entitlement, a void of respect to the opinions of mankind requires that they should declare the hotties which impel them to copulation.
We hold these boobies to self-levitate, that not all men are created equal, that they are well endowed by their Personal Trainer with certain Anabolic Steroids, that among these are Clenbuterol, Methyltestosterone and the pursuit of Swoleness. — That to secure these bitches, Night Clubs are instituted among Men, deriving their just wattage from the playlist of the iPod, — That whenever any Form of Fist pumping becomes destructive of these beats, it is the Right of the Bouncer to yell at or to abolish it, and to institute new Fist Pumping, laying its foundation on such rhythms and organizing its beats in such form, as to them shall seem most likely to effect their House and Dubstep. Narcissism, indeed, will dictate that Parties long established should not be changed for lame and transient city ordinances; and accordingly all rumors hath shewn, that Douchebags are more disposed to suffer, while fags in their mom's basement are sufferable, than to fight each other by abolishing the hotties to which they are accustomed. But when a long weekend of bodily abuses and libations, pursuing invariably the same taut Hottie, evinces a design to frustrate them under absolute Rejection, it is their right, it is their duty, to throw off such Lesbo Bitch Whores, and to provide new Guidettes for their future Cream Pie-ing.
———————–