Friday, June 29, 2012
Friday Haiku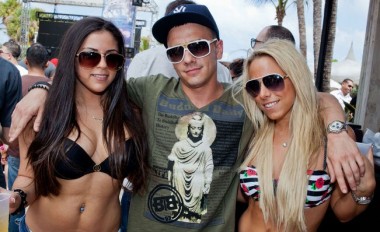 "Mmmm…nice firm Buddhas"…
Far away, angry monks
beat a Dolly Llama.
At my inner peace
With outer hostility
bitch-slapping this tool
— Charles Nelson Douchely
Crunches not working
For brunette. Salty diet caused
Stroke then she picked him.
— The Reverend Chad Kroeger
Douchebag cops a feel
Tibetans spin prayer wheels.
Buddha clubs a seal.
— hermit
"I am destroyer
of dignity". Bleeths giggle
but no enlightenment.
— Dr. Bunsen HoneyDouche