Friday, June 29, 2012
Friday Thoughts and Links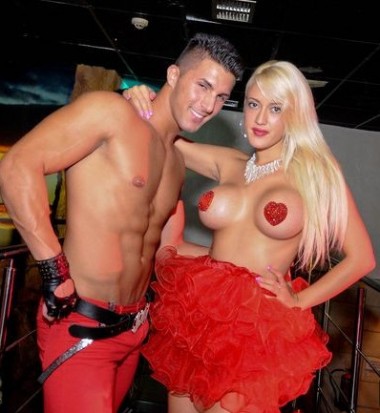 Some days I feel like reading Chaucer by candlelight while drinking tasty Mr. Pibb out of an original Burger King collector's edition Lord of the Rings: The Fellowship of the Ring blinking plastic goblet.
Other days I like to ingest a tasty gourmet venisonburger with a nice fermented grape juice chaser.
And then there are days when large fake breasts with heart pasties on them haunt my subconscious.
Today is one of those days.
Here's your links:
Your HCwDB DVD Pick of the Week: "Kind of cliche isn't it, spilling my guts to the bartender."
And lo, when the Bieberbag and the Jackson Child shall commingle, then Gozer the Destroyer will micterate on Lebowski's rug. Which is a shame. Foreth that rugeth tiedeth the roometh together. Eth.
Megan Fox transforms. Into unemployment.
In a related story, here's a clip of Jacques Lacan explaining the unconscious.
The best show on television outside of Breaking Bad, Louie, has started season three on FX. This review from Grantland captures the essence of the show's groundbreaking genius.
The Star Wars that I used to Know.
Dora. "Adventure goes bilingual" for the win. I would seriously pay to see this.
Signs we're losing the war: Monster Energy Drink replaces Sara Lee on the Fortune 500.
Google peed in a horse once.
But you are not here for horse peeing. Well, some of you are. The rest of you are here for Pear:
And if that's too skinnypear for your tastes, enjoy
Advantages to Third World Countries Pear
Photoshopped? Only by tequila.