Monday, June 18, 2012
HCwDB of the Week: Moses McJesus and Mary Poochdalene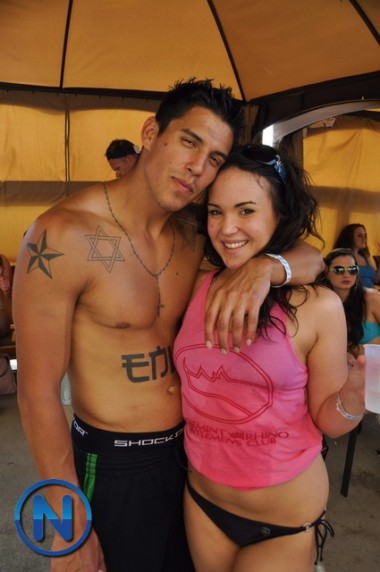 Once again I just can't select a Herpster as the HCwDB of the Week. I have a block, I tell you, a block. And by block, I mean hatred for those who order microbrews and pay with quarters.
Besting Funger Whackenstein and Angie by a douchetatt, Moses McJ and Mary win for sheer religious douchery.
But last week also saw award Brooke's Award Winning Golden Globes, and the pouty perfection of Mindy Pout in the aforementioned Herpster disgrace, and the barely legal hotts of Dieselcrotch.
But something about the unholy Moses/Jesus tatt configuration, and the secky pooch of slutty hotty Mary Poochdalene, takes the prize this week.
And your humble narrator for instant oatmeal with raisins.