Thursday, June 7, 2012
Herpsters in the Wild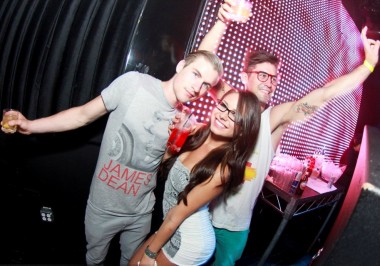 It's like witnessing a rare Yangtze River Dolphin after breaking the crest of the morning tide in search of food.
And by rare, I mean common.
And by witnessing, I mean stupid-ass herpster shirts in presence of giggle former librarian hotts who know not for whom they cuddle, and whose douche glasses make the DB1 shed a single tear.