Monday, June 25, 2012
Lime Johnson Says "Spike!"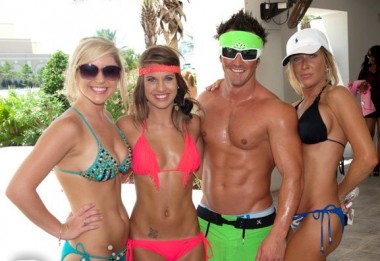 The Leah Sisters, representing 70% of the under-25 indigenous female population in greater Ft. Lauderdale, giggle, pout, and go to Sizzler for lunch.
EDIT: There was a bug in the new spam filter that was deleting tons of comments, apologies for that. It should be fixed, give it a whirl, and drop an email to your humble narrator if problems persist.