Friday, June 29, 2012
Party Guy Cries Out with Existential "Wooo!"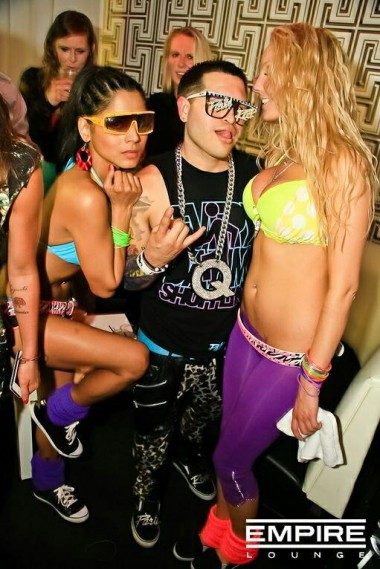 No amount of ridiculous bling, 'bag hand gestures, requisite party drugs, or paid-to-pose hott chicks can hide the creeping onus of frightful dread gnawing at the fringes and margins of Party Guy's fractured consciousness.
You can party harder to hide cognitive breakdown, Party Guy. But it will find you by the snack machines in the lobby of the Best Western at 4am.