Thursday, June 28, 2012
Party Guy Says, "Hey, lets Party!"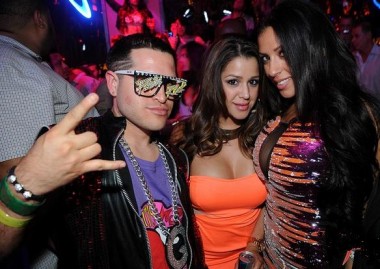 But you detect a faint tremor in Party Guy's voice when he asks you to Party.
A tinge of existential crisis.
For deep down in the recesses of Party Guy's soul, when late at night the thumping Skrillex dubstep is a fading echo in Party Guy's ears, Party Guy weeps for the career in business administration at DeVry he never pursued. And Party Guy sighs. For a life unfulfilled is a life wasted. Party Guy read that on a Fortune Cookie at Wong Chow's once.
Sonja's boobs, however, completely and utterly fulfilled their destiny.