Tuesday, June 12, 2012
Reader Mail: Unclear on the Concept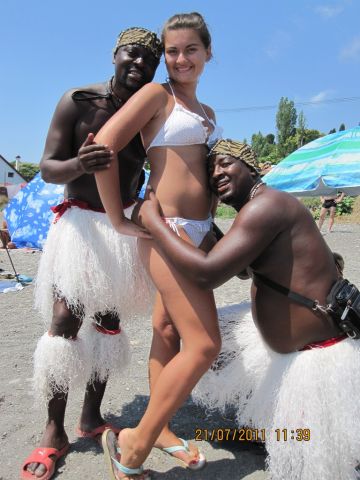 Creepy mail-order-bride internet dater Purple Punguine, he who already stalked a Ukrainian Hott, writes in with more disturbing tales of internet trolling and confusing about the douchebag concept:
——————
DB1,
I did it again, this time it was while talking to a Estonian Hott. I thought it was going good we've been chatting and emailing each other when I asked for a pic of her, this is what she sent.
Not just one man whereing a white plastic grass dress but two of them!!
One which has a murse and bigger tatas then she does!! Why is this always happining to me? and WHY does he get to lay his head against such lovely Hott?
– Purple Punguine
——————
There's nothing worse than Man Wheres in Third World Countries. Especially with crocs.