Friday, July 20, 2012
Friday Haiku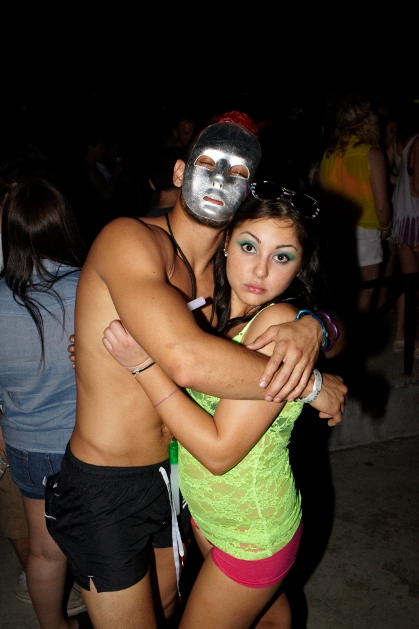 Cindy's solution
To thwart Gurn's booger picking;
Now…about those shorts…
His mask was so tight,
His brain blew through top of skull.
It was no great loss.
— hermit
Bleeth's look says it all:
lie kekko desu (no thanks),
Mr. Roboto
— Dude McCrudeshoes
No face, no shirt? I
Think we've seen him here before.
Son Of Tonetta.
— The Reverend "Monkey Hole" Chad Kroeger
Mercury levels
At the "Wrap and Go Sushi"
Reach toxic level
— Vin Douchal
Man in Maximus
mask screams "are you entertained!?"
By you, sir? No. No.
— Morbo
Sway to the music
Get groped by Galaxian
Burning man still sucks
— Charles Nelson Douchely