Monday, July 16, 2012
HCwDB of the Week: KISSEUS VOMITORIOUS and naughty nape Nanine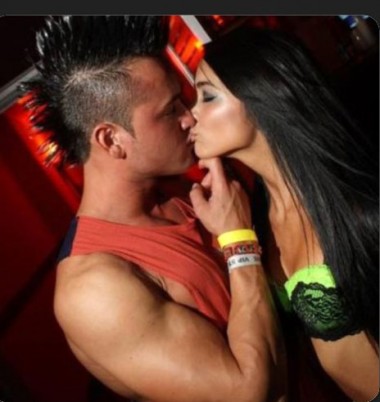 Well, it looks like this week is going to be DarkSock Week, which is kind of like Shark Week but with boat wrecks. In other words, The DB1 was unable to post bail. Llama pens are private property; the law is the law.
So as I rush to fill the vacuum that nature abhors, you stare at the HCwDB weekly selection and simper aloud: "But…DarkSock….why is Kisseus Vomitorious awarded the coveted DB o' the Week? WHY?"
Well…look at him. Now stop simpering.
Now if you'll excuse me I need to dig up some hottie/douchebag co-mingling photographs STAT or it's gonna be a quiet week here.