Monday, July 23, 2012
Kissius Vomitorious Approves of the HCwDB of the Week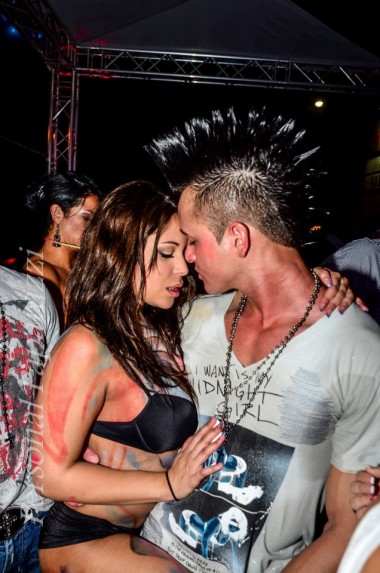 Ever notice this greased up party clown is always photographed in the exact same position?
At what point is this preening douchewank no longer considered a viable human, and is instead simply the sketchings of a limited graphic artist?
Props to the erotical facial moan of Mona for hott counterbalance. Her pouty lips push past the disaster of her clothes-strewn, utility bill unpaid, cheap third-floor-walkup rental on the south side of Pico and Robertson (her roommates want to kill her).
For tonight, at least, her pouty lips are transcendent pooch spankle.