Tuesday, July 24, 2012
Reader Mail: Douchey Wallnuts Reports From The Front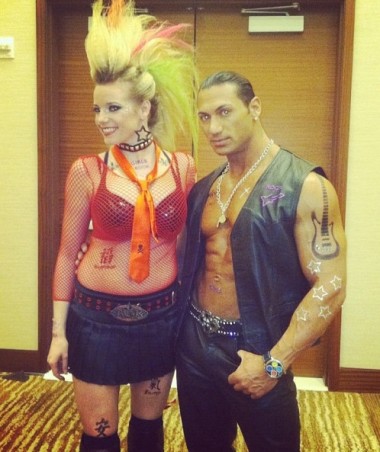 The Legend that is D.W. files this report from the Front:
————
DB1,
I have returned from a two-week sojourn to the Cradle of Douchilization, The Douche Motherland, the crossing of the Doucheris and the Bleethphrates rivers known as Douchopotamia; The Jersey Shore – Seaside Park.
There is but only one assessment that can be made. Society. Is. Losing. And at a rapid pace. The Rapid Decay Theory that is used to explain the decay of the planets' magnetic fields can be applied to our society. What we get – have – is a situation where Societal Loss is occurring at an exponential rate and the end will not be pretty.
The classic douche of the past has been replaced by the freak douche – tattoos, multi-colored Mohawks, those big pierced ears things, a lack of hygiene.
The douche from the old days would be a welcomed site at this point in our devolution. He would represent a quantum leap forward from the new status quo. The few old bags that remain are not enough to stem the tide. We have lost.
Paradoxically, bleeths are in abundance. Certainly, there are freak bleeths, but they are still the distinct minority, and what we see are freak douches paired up with classic bleeths. As Mr. Spock might say, "Fascinating."
Thank goodness for the trashy bleeths. Track suits. Poofed hair. Over-make-up. Mini-shorts. Tight skirts. Check, check, check, check, and check. But what are we to make of the divergent paths of doucheal evolution taken by the sexes? I don't know, and I don't care. As long as there are taut suckle thigh pooch bellys wearing skin tight, mini-clothing and super high heels I will be happy.
And by happy I mean I will have a boner. A boner, I says.
——————–