Thursday, July 12, 2012
Reader Mail: Jonezy Tags the HCwDB Book And Gets Some 23 y/o Suckle Thigh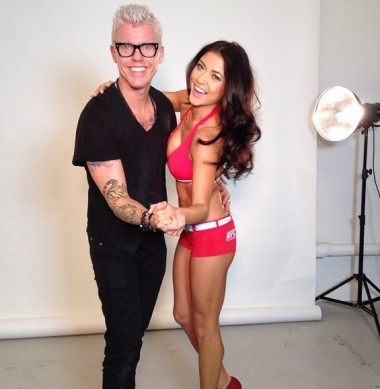 Long-time regular Jonezy writes in with a report:
——————–
Yo DB1,
Long time. Hope you are doing well.
I was walking in downtown St. Louis a few weeks ago, on their main strip, Washington Ave. I was pleasantly surprised to see one of the finest literary feats of modern man displayed prominently in their window. Take a look at the attached.
I can't recall the name of the shop, and couldn't really tell what the hell their angle was- was it an art shop, or a chic clothing retailer? Perhaps a hipster haven? Most of the shop was just empty white space, but I can get the name of the store if you'd like to know- Google maps doesn't have it listed yet, so it must be pretty new. Anyway…
I was in Santa Monica last weekend. My buddy claims that Mom's is the best bar in town- I think it's just his favorite cuz he has a lot of luck there. I must admit, it was right up my alley. Not many d-bags, and tons of young hotties. And cheap, very boozy drinks. That's pretty much all I can ask for.
I was pretty happy some 23 year old chick took me home with her that night- girls that young don't come my way much anymore- but honestly, and I think this was actually my line to her, I was just happy to sleep in a bed rather than my buddy's rock hard futon.
Jonezy
————-
And by your buddy's rock-hard futon you mean paying for shelter like a homeless Greek bathroom attendant during the age of Hellenism.
Good work Jonezy, and I'm pleased to see St. Louis has such impeccable literary taste.
All hail the 23 year old who feels pity for the bedless man. Many a memorable night that await recall when we're all eating pudding in the retirement home begin in just such a way.