Tuesday, July 3, 2012
Where's Hatdouche?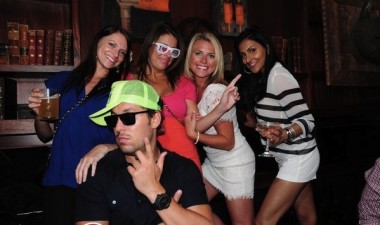 As the sweaty, smoggy city of Angels gears down for the 4th, I must challenge you the following:
In this lineup of emotionally medicated sorority hotts from Kappa Kappa Woo, I've carefully hidden a smarmy hatdouche wearing Waldouche with a terrible case of jock itch.
Look closely.
Can you find him?
Mmmm… Kelly leg. I would slather with butter and salt and masticate like a brain-damaged ferret.