Wednesday, August 22, 2012
Breaking: Faux-Punk Manic Pixie Dreamgirl Cliche to Marry Nickelbag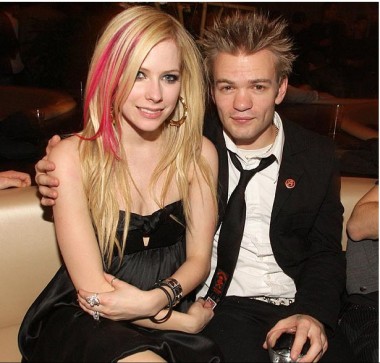 Someone's marrying someone. This is news for some reason.
——-
AVRIL Lavigne has shocked fans by announcing she's engaged – to Nickelback frontman Chad Kroeger.
The pair have only been dating for six months, after teaming up to write a song for the Canadian pop star's new album.
Avril and Chad – who, at 37, is 10 years older than his bride-to-be – have managed to keep their romance under wraps since meeting.
But a spokesperson for Avril has confirmed she's to tie the knot after the singer retweeted news of their engagement.
The unlikely duo fell in love while working together on a tune for the singer's upcoming fifth studio album – the follow-up to her 2011 collection Goodbye Lullaby.
An insider told People: "A romantic relationship blossomed as they spent time writing together.
"He makes her so happy. Both of their families could not be more excited."
———-