Saturday, August 25, 2012
Comment of the Week: Troy Tempest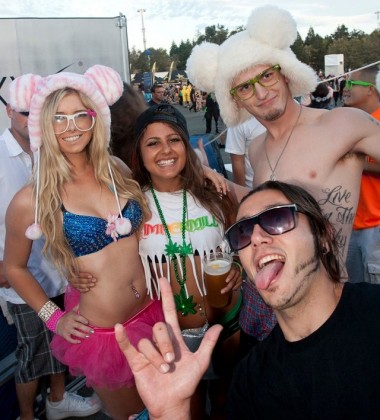 Topping what was a superb thread of mock in What it Looks Like When a Father Fails, legendary talking puppet T.T. busts loose and wins the coveted Comment of the Week:
———–
Her belly button forms a tiny cave, where little people live. There's 4 of them – Jimmy, Bobbie, Lori, and Denise.
Jimmy's the quiet one. He is stern and serious and only eats okra.
Bobbie's the funny one. He can tell jokes about raping baby faces that always gets everyone in a good mood.
Lori's the pretty one. She's got a body that screams "f@#k me please!" Unfortunately, she's not the sharpest knife in the drawer, so her body usually says, "let's watch baseball."
Denise is the smart one. She knows everything worth knowing, and anything she doesn't know, their little tiny kitty cat, Tingles "the ring tailed chickabeastie defender of the realm", certainly does know. Because he went school for for home economics and advanced napping.
Together they live in her belly button. They mine it for lint, and that is how they make clothing – everything is made of felt.
Some times the belly button gets unhappy and says "Bwaaaa – you people go away!" So they just pour booze into it, and that shuts the drunken old slut right up.
————–