Thursday, August 30, 2012
Douchey and Gabana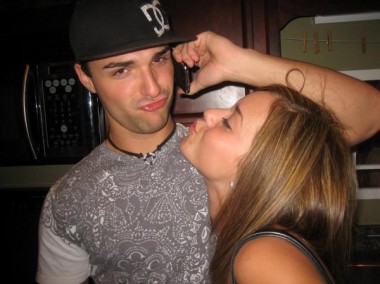 Get it?! It's like Dolce and Gabana but I switched the word "Dolce" to "Douchey!"
Yeah. Got nuthin'.
Watched the atrocity that was a political convention last night and was so disgusted by this country I went for a walk and beat up a pack of wild dressage horses roaming in the Hollywood Hills. Their pained whines and whinnies reminded me of the resiliency of America. So I got that going for me.
But yeah. I'm in a pretty foul mood this morning. The arrogant celebration of wilfull ignorance is a toxic strain of Americana that has always been present in this country's DNA since the first dysfunctional Puritans used fictions and religious ghost stories to control and deny their anxieties about female libido. It is the Freudian death drive writ political. An intense dissonance born of sexual frustration and cartoonish cowboy dreams that follows a three hundred year path from witch trials to slavery to debates about "welfare". The wealthy elites scaring the rubes to control them like so many flickering phantasms dancing in Plato's cave. There will always be a fetishizing of the rich and a need for aristocracy. The need to return to childhood and rekindle an imagined safety that never actually existed, with apple pies on Mayberry Street, and no gays or Mexicans. When reality is scary, it's 1950s America, Roland Reagan starring as Ronald Reagan as the Marlboro Man starring in the Great White Rewrite of Multicultural Reality. Fear becomes fictions. Stories of hero/villain comic book simplicity. Minorities become a threat. It is the selling of illusion as conceptual snake oil. How to manufacture hatred and fear by the yard? Paint the picture of unseen threat, lurking in the shadows. They are political douchebags proclaiming family values before heading to the strip clubs. And shame on the rubes for being duped.
EDIT: Bonus Pear for listening.