Friday, August 10, 2012
Friday Haiku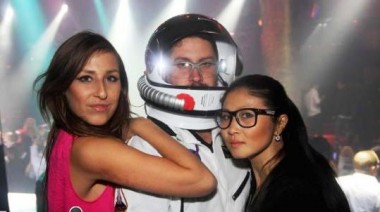 In bed, Lance causes
Seven seconds of terror,
Much like the Mars probe.
Space man is not thrilled.
Ground control to major Tom:
You're gay as Bowie.
— hermit
Steve's new pick-up line:
"Open the pod bay doors, H.A.L."
results in dry balls.
— Douche Wayne
Luke Guystalker just
Wants these icky girls to go.
Saddles up Mugwomps.
— The Reverend Chad Kroeger
One small step for man
One giant step for douchebags
These steps are backwards.
— DoucheyWallnuts