Friday, August 24, 2012
Friday Thoughts and Links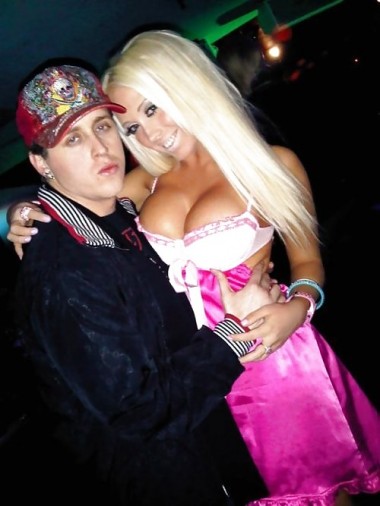 Ed Hardy Hatdouches.
Still out there.
Still gravitating towards boobies like tractor beamed 'Falcon.
Your humb narrs is well back into the Angeleno life. Mexican food. Herpsters drinking milkshakes ironically.
It may not be New York. That it most certainly isn't. But like Hemingway in the islands, I make do with moxie and self loathing. I persevere. By plotting my long game return to New York.
Here's your links:
Your HCwDB Classic Book Pick of the Week: "What good, what lasting good is there in me? Is there nothing else between birth and death but what I can get out of this perversity – only a favorable balance of disorderly emotions? No freedom? Only impulses? And what about all the good I have in my heart – does it mean anything? Is it simply a joke? A false hope that makes a man feel the illusion of worth? And so he goes on with his struggles. But this good is no phony. I know it isn't. I swear it."
So while I was on the east coast, I finally experienced the joy that is Five Guys Burgers and Fries. My experience went a little something like this.
Don't get excited. It's not a pear. It's a tomato.
For those long time readers looking for an investment tip, now's your chance.
Five Great Things Coopted by Douchebags. "Writing in public" for the win/loss.
Jay Leno. Still a huge douche.
Remember this clown? His name is "Horny Mike." And he's now on a new reality show on the History Channel. What does Horny Mike have to do with history? The same thing Flava Flav has to do with video hits 1.
Orange Bros. Yeech.
While Pear overload (fondle) is only reserved for SockWeek, nonetheless, you have been good:
Thems your pears. Go forth into the eve and rescue a hott. Or trip a 'bag as he heads for the bathroom. For the Weekend is upon.