Tuesday, August 28, 2012
JaMon is Not a Douche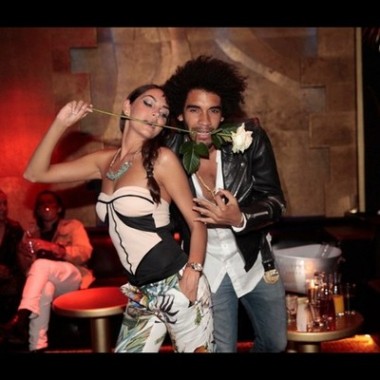 Some dudes, many of them brothas, can pull off a look that no white man can achieve. This is the immutable nature of coolness, and has been since Cab Calloway first donned a zoot suit.
Even with 'bag hand gesture #26 and chest reveal, I'm willing to go notta. Why? Because JaMon's fro crosses over into Jewfro territory, and for that, I feel a kinship. He's verging on violation of the brothabag leniency, first enacted as penance for the appropriation of black subculture by white suburban tools since the mid 1980s. But he has not crossed over.
Seductive Spanish Paprika Hott Pilar makes my nethers cha cha to gringified salsa. She is the spicey chiquita of life, and I bow to her ancestral thigh rub.