Wednesday, August 8, 2012
King Douchuous the IV Laughs at Kisseus Vomitorious's Efforts By Gettin' Busy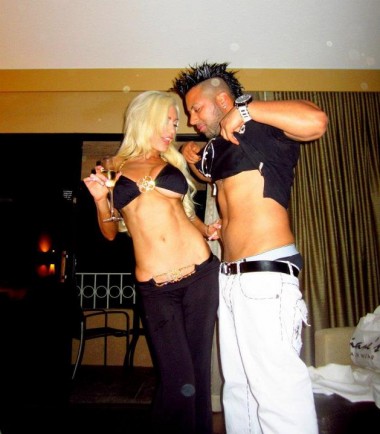 HCwDB's legendary pimplenutter and celebrated entrant in our hallowed Hall of Scrote, King Douchuous the IV, laughs at pretenders to the Douche Crown such as Kisseus Vomitorious.
Any pretender 'bag can show up, spike the hair, make the douche face, reveal the abs, and pose like a choadal clown with a bevy of hot chicks.
But only the true douchal legends can maintain consistency over years and years. That's real dedication to the nihilism and disassociation required to become douche royalty.
Through economic boom. Through economic recession.
The seasons may change. The hot chicks most certainly change.
But King D keeps carryin' on.
Like only the King that wears the Douchecrown can.