Monday, August 6, 2012
Mack the Nozzle Approves of the HCwDB of the Month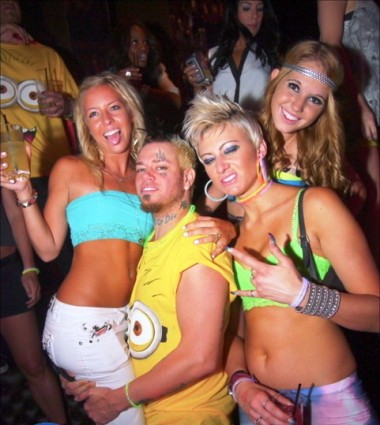 HCwDB duperlegend, Mack the Nozzle, approves of the HCwDB of the Month.
And while Mack's life has spiraled since Francine left him and his face tatts prevented him from getting that job as the night manager at Shakey's, he's determined to "Party-fo-life" or die trying.
The punk ladies from the chorus of the touring company for "American Idiot 2: White Suburban Punks Buy Toilet Paper" tolerate Mack's imbibings with fateful aplomb, and then excuse themselves to go home and watch DVR'd episodes of Bachelor Pad.