Saturday, August 18, 2012
Star-Shouldered Sneech Evinces Disturbing New 2012 'Bag Trend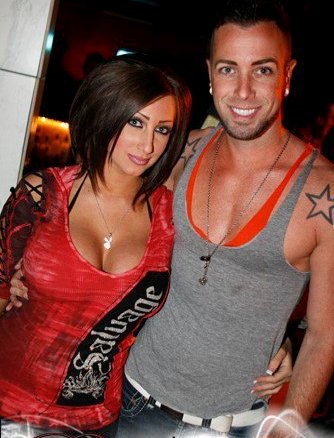 Wedge-Vertabrae Vin sported a scapula star on the site Thursday. Now the Sneech sports stereo scapula stars.
One more be-spangled 'bag and it's a trend.  Not good.  But better than the dreaded Shaved Groin Reveal Plague of 2011.
Salvageable Sara beckons hope with corseted compressed cow cones.  So there's that.
Speaking of nobody at home…I will be out in the Gulf deep sea fishing most of today…wish me luck.  Perhaps the regulars could have a "what's the worst that could happen" contest in the comments thread.