Tuesday, August 21, 2012
The Ballad of Mack the Nozzle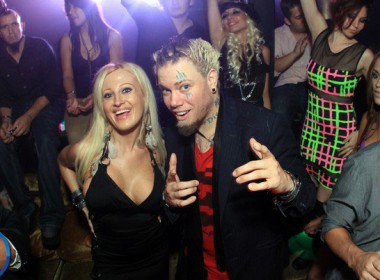 Like all great douchechoads, the Ballad of Mack The Nozzle tells a dark, sordid tale of a once preening nitgargle who stood on top of the club world, only to sink into a pit of second rate hotties as the years wore down his spirit and his credit rating.
And so we witness the descent. From the peak purity of Francine, to the initial descent to quality but slightly skeezy suckle hotts, and to our present condition, peddling pandas for blow.
Tragic.
But not as tragic as those idiotic face tatts.
And yes, when I get off my lazy ass, The Mack is destined for enshrinement in our hallowed Hall of Scrote.