Wednesday, September 26, 2012
Atoning for Alpacas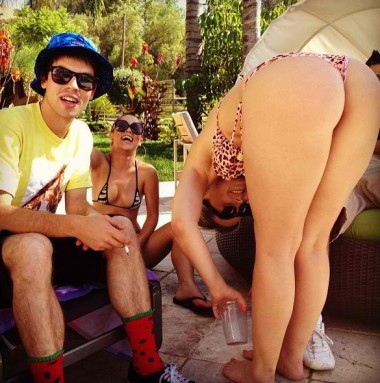 Your humb narras will be spending the day atoning for a whole host of personal deconstructions, not the least of which involves my unhealthy obsession with sexy, sexy alpacas.
I imagine them in the sweetest of knee socks and skirts.
Making sexy falsetto mews and brays.
And I am shamed in the eyes of Adonai.
An even greater sin because the great Hebraic prophet, Moab, explicitly condemns alpaca fetishization in "Psalm Like it Hot."
And then there's my unhealthy obsession with treyf Pear. Perhaps more understandable, since Maimonides himself was a huge Pear fanatic.
But still.
All will resume tomorrow.
Shofar so good.
I blame that last pun on your moms.