Friday, September 14, 2012
Friday Haiku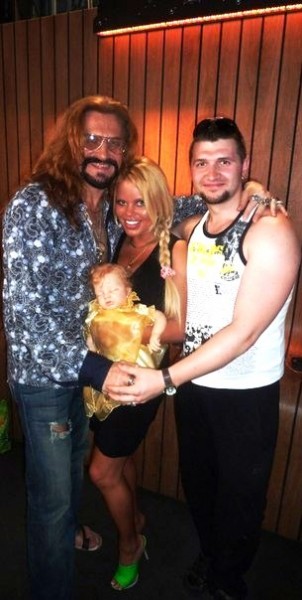 Their "Get Rich Quick" Scheme?
Join the G.O.P. and sell
Their baby Trump doll!
Koreshbag Poses
With newest members; she'll be
Chuggin his wang soon.
— Capt. James T. Douche
A nominal fee
earns your child The Macho Man
as his Godfather.
— Douche Wayne
Muslim terrorists
Look at this picture and know
That we are beaten
— DoucheyWallnuts
Things have never been
the same, since the baby came
out her monkey hole
— Magnum Douche P. I.
Run out of diapers
Baby in hot dog roll bag
It's their condom, too
— Vin Douchal
bun out of oven
despairs future prospects
wants to burrow back
— creature
It puts the baby
In the basket or it gets
The hose. Hairy hose.
— The Reverend Chad Kroeger