Friday, September 28, 2012
Friday Thoughts and Links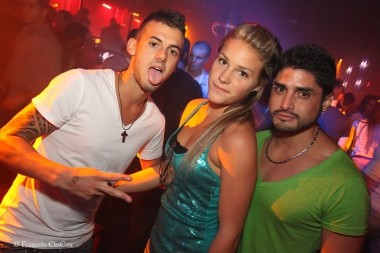 I just drove by three mules by the side of the road on a dusty Los Angeles street.
On one of the mules was the following link written in gaffer's tape.
I have read that link.
And I feel enlightened.
At least enough to ignore oily eurodouche hitting on barely legal Swedish Fish.
Here's your links:
Your HCwDB DVD Pick of the Week: "A putz? What's a putz? It's somethin' bad, isn't it? You better take that back or I'm gonna kick your fuzzy butt!"
World's oldest douchebag corpse discovered! The battle has been long and complex.
Ripped abs or gay porn? Hard to tell anymore.
Bro-ing it up with URC this weekend? Use this handy kegulator.
Twenty-something Brooklyn Herpster tries to defend herpsterism on the merits. Use of "Beer Garden" as a concept = autodouche.
Fun with photoshop: Trekdouche. "Damn it Jim! I'm a scrotebag, not a choadlick!" Or something.
For the lady who has everything: Vibra-finger.
Here's a fairly amusing parody of an Instagram Hipster Artist.
Sophia Vergara has a'spicey meatballs.
For the philosophers among us: How to explain Heidegger to Douchebags. Screw it, lets open up a restaurant in Santa Fe.
Okay, you've been good. Have some.
Real World Adjustment Pearo.
Not enough? Okay, one more. Because I like you:
Like choral harmonies from 17th Century European Indentured Servants. If 17th Century European Indentured Servants were glute chompy chomps.