Friday, September 7, 2012
Undies-Poke Ramon Bothers Jennifer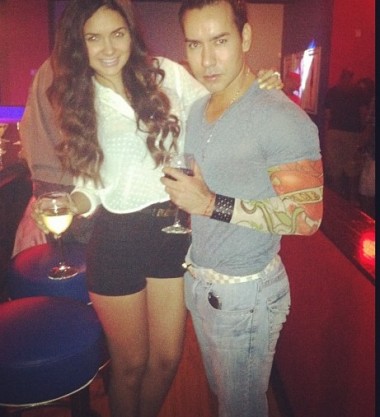 Although it's hard to say which douchetribute of Undies-Poke Ramon bothers Jennifer more. Is it the ridiculous undies-poke?
The Ed Hardy faux sleeve tatt?
Or the fact that Undies-Poke Ramon gives the camera the same "tough guy" glare in every pic?
Jennifer's taut milkshake leg suckle paddles the Baby Tebus with a hopeful swat.