Tuesday, September 4, 2012
Wall Street Kenneth Discovers the Fruits of his Labor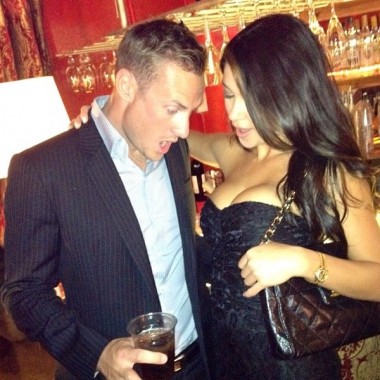 It's a wonderful journey from swapping derivatives to a night out with Office Stacy, and Kenneth plans to make the best of his Grapefruit Sour.
Kenneth may be a traditional nottadouche, but sensing something about smug Wall Street entitlement, and the boob stare, I'mma go with a stage-1 'tag.
Speaking of boob stare, HCwDB's legendary attention whore and confused hottie Champagne Katie has turned insecurity and daddy issues into a terrible decision, apparently ruining perfection by getting an out-of-focus boob job. A Jacobean tragedy for our times.