Friday, October 5, 2012
Friday Haiku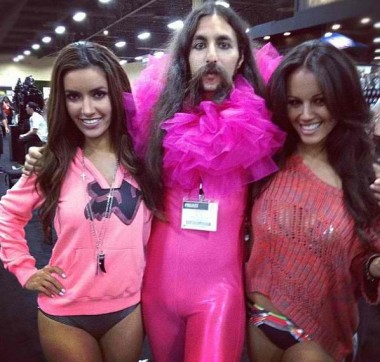 Derek Smalls poses
Backstage with Spinal Tap fans;
Lets them "Smell The Glove"…
Pink nightmare crashes
Whores convention is a hit
Gives the keynote speech.
— Capt. James T. Douche
Foreskin through spandex
Crime against humanity
Bleeth's don't seem to care
— DoucheyWallnuts
Pink Monstrosity
In the middle challenges
Warm feelings for Hotts
— Franklyn DealorNo Doucheifelt
Molly Ringworm stars
In epic Hollywood film,
"NOT Pretty In Pink"
— hermit
Mustache rides are free,
he said, but hair care secrets?
That's gonna cost ya.
— Morbo
These two hotts knew that
working on a Sex Farm would
lead them to Hell Hole.
— Dr. Bunsen HoneyDouche
Doctors Convention
Opens with new mascot, the
Full body prolapse.
— The Reverend Chad Kroeger