Wednesday, October 3, 2012
Ask DB1: The "Pro" Headphones Display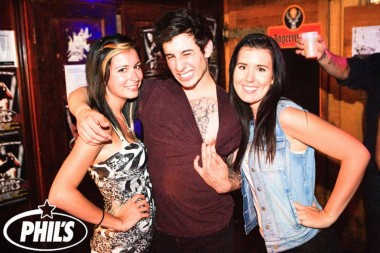 FlipFriddle writes in:
——-
FlipFriddle here. Another thing to ponder: lately at the private university where I work I've been noticing many of the trust-fund scrotes wearing obnoxious, huge, white or garishly colored headphones plugged into their displayed iPhones or hidden brown Zunes.
Sort of like they are mobile DJ taints bopping to their jams. Wearing these stupid things
seems to me to incur auto-douche.
What do you think? I'm sorry I don't have any pics of said douches and possibly private school hotts.
——–
Autochoad.
So let it be written. So let it be done.
And I couldn't find a pic to go with this letter, either. So here's a nerdchoad showing a tattoo that was, and is, highly unnecessary.