Tuesday, October 30, 2012
Benzino the Benzbag Greases Soho Sophia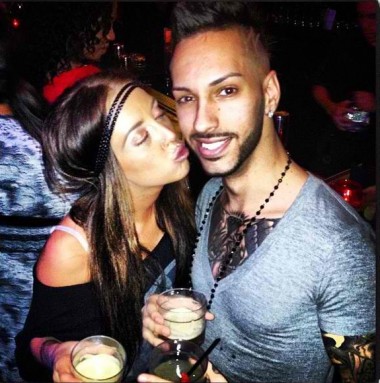 Benzino is a creepy hemorrhoidal taint that has been infecting hotts on the site in various forms for many a moon. Benzino made his inglorious debut back in March in The Unholy Pear Fondle.
Now factor in this greasing of Soho Sophia and it is a bridge too far. This aggression will not stand, man.
For the Benzino is quite the curious douchal legend in the making. Witness the taint-by-association with various other douchal legends:
Benzino with Peter Pumpin'head
Benzino with The King and Various Vegas Woo Hotts
Yowza. That's a serious douche run. And with plenty of hott chicks to warrant full HCwDB mock.
Is Benzino a late contender for the Yearly?