Saturday, October 13, 2012
Comment of the Week: Vin Douchal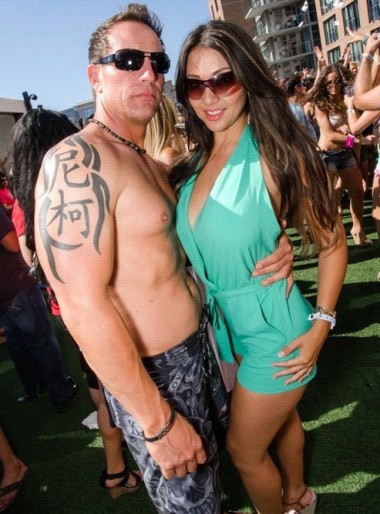 V.D. takes down Marty Crotchenrott's pollution of Amanda in Vegas and wins the coveted Comment of the Week:
——-
Amanda's thinking this is as good as it gets. She may be right. Three kids and yet another month with no child support payment will not be rewarded with gratification when the D.A. suspends Marty's drivers license.
He'll still be tooling along the 405 to his job manning the copier at Office Depot, hitting on the hot secretaries dropping off their work. The rejection piles high but Marty rises to the occassion in a tank top in front of his mirror each night, tatts out, fan blowing in his face as he mouths the words along to Maroon 5 seeing himself as a dude that just couldn't catch the big break.
No Marty, you caught the biggest break of all when delicious Amanda fell for your line of auditory diarreah and tough guy posturing accentuated by horrible, meaningless and unsightly tattoos. And you blew it. Chaulk it up to the times and lack of effort and substance. You suck. Hard
————–