Monday, October 15, 2012
HCwDB of the Month
Bring it.
HCwDB of the Month Finalist #1: Guyliner Gary and Goth Gayle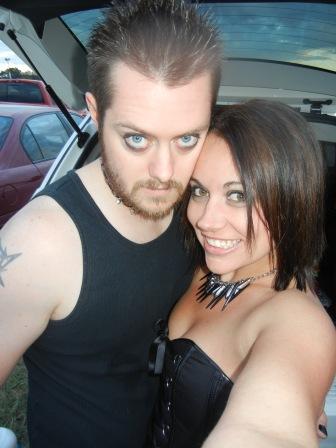 We have never properly mocked the emo choadlicks of scortebaguous on this site.
There's is a Brony subculture of rankling and disturb.
But, really, how different are they than Jerzey Pudwhackery?
Tighty white tee becomes tighty black tee.
Douche tatt is still a douche tatt.
Guyliner Gary reminds us of the toolbaggeries that await even in the seemingly variant of corners.
Goth Gayle has giggle smile. Late night pancakes await.
HCwDB of the Month Finalist #2: Alissa and the Pepscrote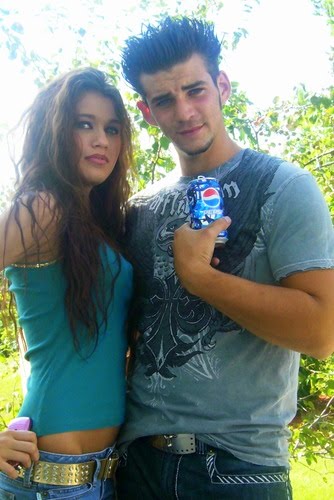 This pic feels like a glimpse into another world.
Back in HCwDB's halycon days, before the media industry tool my beloved (and coined) "douche" descriptive and began applying it willy nilly to any and all males of annoying persuasion as the means to grab a quick laugh (looking at you, "New Girl").
The Pepscrote is classic sodabag.
Affliction shirts.
Still out there.
Still Ed Hardy's retarded brother.
Let us never forget the road of cultural suck that led us to this moment in our collective history.
Alissa is barely legal hip suckle.
Pepscrote uses too much gel.
Together, they are rancid key lime pie.
HCwDB of the Month Finalist #3: Yankee McSpankee and Andrea's Dreas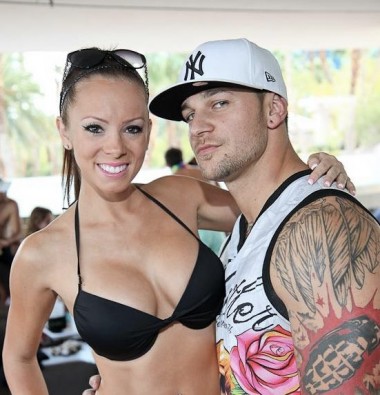 Like a broken Jeter ankle, this finalist couple fractures its way into the Monthly.
And while it's never appropriate to celebrate a sports injury, in the case of the Yankees there is an exception.
For the Yankees sucketh. Goeth Tigers. So it shall be known across the seven lands.
Khaleesi decrees it so.
Andrea's Dreas swing pendulously with approval and suckle bobble hypnosis.
Her arms are the strength of female wiles.
They crush my spirit and betray my intellect.
As I sell whatever assets I have to have her assets.
HCwDB of the Month Finalist #4: Tri-Vag Dave and Real World Heather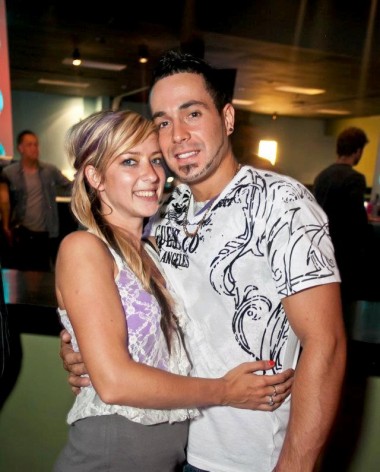 For sheer retardundity, is there anything we've seen worse lately than Tri-vag Dave's tri-vag chinpubery?
I think not.
But Dave's an everyday pud underneath it all.
Just an average white boy on the road to mediocrity.
Desperately paying $200 for a douche shit and hoping to keep up in a land he doesn't understand.
Real World Heather doesn't set the HC quotient on fire, but she is still quality youth smile.
Together, there is much to hate about Long Island.
So them's your four.
Which of these hottie/douchey couplings deserves entrance in the Monthly?
Vote, as ever in the comments thread.