Saturday, October 20, 2012
HCwDB of the Month: Yankee McSpankee and Andrea's Dreas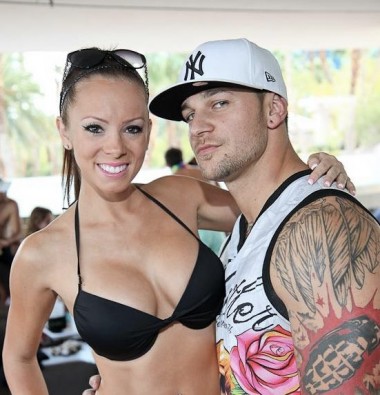 Your humb narrs finally got around to tallying up the vote, and the douchey-ass grenade tatt and female grenade globbles barely bested the barely legalities of Alissa and the Pepscrote.
The voters speak:
Tits McGee: Pepscrote is young and still has the potential to grow out of this horrible phase. Yankee is in it to win it for life, and for the month.
IRA Darth Aggie: Alissa and the Pepscrote FTW. DoucheyWallnuts says it well, but let me point out that Alissa and Pepscrote have the greatest ratio of non-bleeth to scrote.
FredN.: While I still think Gayle is one of the hottest real worlders to appear on this site in over a year, I vote for YANKEE MCSPANKEE/ANDREAS as worst pile of asplodin' poo.
Colossus of Choads: I believe Yankee has what we are looking for. And by looking for, I mean as candidates for fumigation.
stereotype, but…: Even though Guyliner Gary looks like an evil, greasy furbie, and Tri-Vag's sheer dorkiness begs for mock, it has got to be Yankee M–the signifiers and the look on his face speak for themselves–he is douche and she is bleeth
Douche ex Machina: Yankee McSpankee, OTOH, is. It was the grenade tattoo even more than that Yankees hat that sent me over the edge. YM and Andrea FTW (loss).
Jeet Kune Douche: Let them never breed, so their genetic poison does not infect humanity. It would be a gift to mankind if they were thrown into the primary lava pool of Kilauea. Thus would the world be cleansed, and the sun would shine brighter thereby.
SonnyChibaChoad: Yankee McSpankee and Andrea's Dreas… Winners all around
Charles Douchewin: I vote for Andrea and McSpankee.
For McSpankee is archetype douche, and undeserving of Andrea or her dreas.
Dr. Bunsen Honeydouche: Yankee McSpankee and Andrea's Dreas FTW! Why? 'Cause its 1 (Ed Tardy shirt. Really??), 2 (Grenade tatt. Seriously? No appreciation for the hott), 3 strikes (Yankmees hat, smug look, and facial pube dusting) you're out at the ol' ball game.
Vin Douchal: as her Diacos would fly in the wind when she mounts ya. Oh yeah, and Yankee's a colossal Douchebag
Hermit: I disdain all the douches with near-equal hatred. I too have become a bit jaded, but I gotta' go with Yankee McSpankee for sheer boilerplate douchiosity.
Well said, team, and great to hear from a lot of classic 'bag hunters. Coming in a close second was the barely legal hip poke and douche hair of the Pepsico:
Chris in 'Baghdad: Alyssa takes the cake, and thus drags the middling 'Bag Pepscrote across the line. Sez me.
DoucheyWallnuts: Alissa and Pepscrote FTW (loss) and by FTW I mean Alissa and her hip bone gives me a renoB. Andrea and Yankee McSpanky are noteworthy, yet do nothing spectacular, while Alissa's hip bone is spectacular.
Et tu douche?: Alissa and the Pepscrote get my vote an by my vote I mean her perky nipple calls to me in my dreams.
The Reverend Chad Kroeger: Alissa and Pepscrote for the underage doobies. I mean boobies. And that hip is dang fine too. Guy Fieris.
Well, we know who the pervs in our midst are. Respek. Third and fourth were Guyliner Gary and Goth Gayle and Tri-Vag Dave and Real World Heather.
Los Douches: Guyliner Gary and Goth Gayle, because Gayle just does it for me (my thing is normally for blondes, but Gayle…yummy). Plus Alissa is very, very underage. That gives me the creeps.
FoghornLeghorn: Guyliner Gary and Goth Gayle for the win. McSpankee and Andrea (oh, Andrea) are contenders, but Gayle looks like she's dirtier.
Leery: A hand grenade tatt is just fucking idiotic; yet guyliner gary deserves a punch in the eye….decisions decisions. Hell, we have not a goth champion for a while….Guyliner Gary it is
But this was boobages and douche tatt's Month to shine/mock. Not sure they're gonna be favored for the HCwDB of the Year, but they have earned their place. Lets let talking puppet Troy Tempest take us home:
Yankee McSpankee for the societal loss, because as long as he breathess, precious oxygen is being wasted on his precious bodily fluids. And by precious bodily fluids, I don't mean spooge, I mean bile because that is what passes for brain fluid in this scuzbag. When he wakes up, flowers die. When he breathes, kitten jump into blenders. When he speaks, whales leap into volcanos. He doesn't use AX body sprray, he uses VX body spray, and when he sleeps, the world breathes a sigh of relief. He has fangs in his butthole that make holes in his turds, which make them faster to cook for dinner.