Tuesday, October 16, 2012
Honorary Douchemag of the Month: Rolling Stone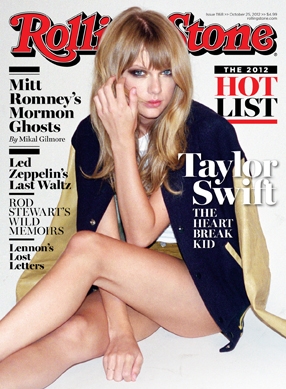 I give this honorium with all due respek. For I am a big fan of RS and usually enjoy its strange alchemy of teenage bubble-crap and aging rockers in their 70s.
However, the latest issue, featuring porn star Taylor Swift on the cover, is just drenched in douchebaggery.
Not only are HCwDB's The Wiggas ™ featured in an article, with nary a douche reference in sight, but also the odious Riff Raff, described by RS as a unique talent.
This is fail, Rolling Stone.
This is not acceptable.
To remove the mock allows the taintstain fungii to rebuild and regrow.
Granted you and I have a checkered history.
But I still expect Rolling Stone to carry some semblance of mock towards uberchoads like the 'Raff and the Wiggas. For without our firewall of collective scorn, what will society become?
For failing to mock that which is eminently mockable, Rolling Stone earns an Honorary Douchemag of the Month.