Saturday, October 27, 2012
UNNECESSARILY SLUTTY COSTUME OF THE DAY: SLUTTY CRY BABY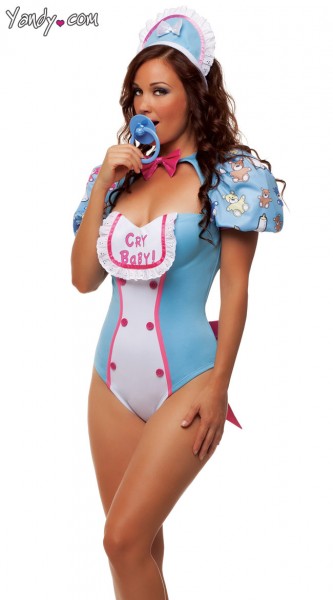 Aw, poor Cry Baby. Wassa matter?
Are you sad because the costume company took something so pure and innocent that the Catholic Church had to fabricate a sin for it, and turned it into a primer for aspiring pedophiles? At least someone at the catalog had the common decency to turn on Photoshop and rub out her camel toe.
Seriously, ladies. If you pass over all the slutty vampires and slutty Hilary Clintons and grab this one, you've bypassed slut and dived straight into horrible person.