Friday, November 2, 2012
Friday Haiku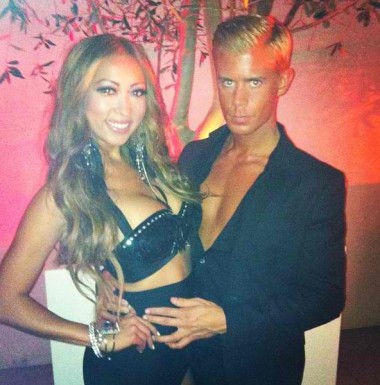 It's the Thin White Puke
Running Station to Station –
"Let's Dance…LadyBoy!"
Dieter's stoic
Glare is unwavered even
When she untucks it.
— Capt. James T. Douche
The new Crying Game;
Checking their undercarriages
Brings tears to your eyes
— DoucheyWallnuts
Ziggy tucks his piece
Whilst China Girl thinks about
Making Modern Love
— DoucheyWallnuts
This guy gets drunk quick.
Tampons fall out so he soaks
Diapers in vodka.
— The Reverend Chad Kroeger
Tim tries to plug hole
in blow-up doll with finger.
Valve stem much lower.
— Dr. Bunsen HoneyDouche
The thousand yard stare
When swishy dude realized
The party's coed
— Vin Douchal