Friday, November 30, 2012
Friday Haiku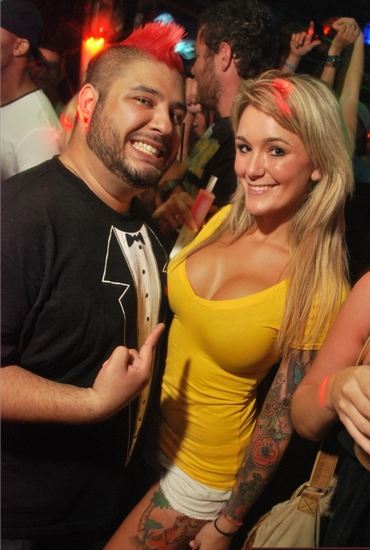 Gabe's O.C.D. rages;
Must…Pop…Balloons…*CAN'T RESIST*
Silicone drowns Gabe.
Sweet face and cute tits
Contrast arm and thigh tattoos
And fat f*ck douchebag
— DoucheyWallnuts
Another douchebag
In way over his pay grade
Jergens at home
Mystery hand in
The background making the L
Gesture says it all!
— Capt. James T. Douche
This twinkie's filling
supports a shelf that has an put
infinite shelf life.
— Charles Douchewin
Gabe's forced grin reveals
No love for the funbags. Crows
"ANY-COCK'L-DOO!!!"
— Mr. Scrotato Head
He's been a sad clown
Since the gyroscope was put
In her monkey hole.
— The Reverend Chad Kroeger