Friday, November 2, 2012
Friday Thoughts and Links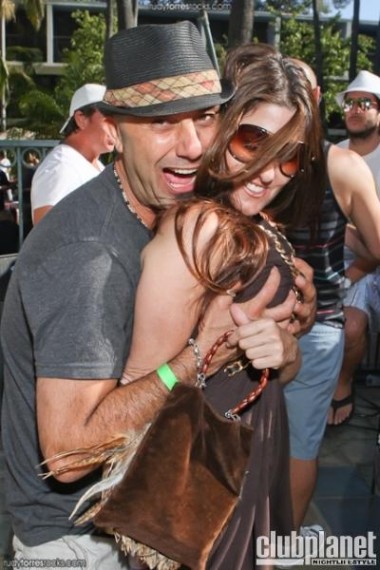 Comin' up on the 2012 Douchie Awards! Everyone grab a boob!
This year the Douchies will be more of an intimate, small, homegrown affair. Just a few primary awards and a celebration of all the wit and wisdom in the threads that graced this site for another year.
Your humb narrs is figuring life out at the moment. Some projects ascending. Others crashing and burning in a haze of Hollywood sunshine.
Some friends up. Others down.
Rising and falling on the whispered winds of hype and imagination.
Seventeen years since your humb narrs was a doe-eyed NYU film major. Back when the future was bright, something something shades. Back when film smelled of glorious chemicals, and video was for local news. When woo hotties ran free on VHS in your dorm room without fear of internet infamy or public shamings.
Ah shit. I'm gettin' all pensive and nostalgic again. Gotta punch myself in the groin, down at least three bottles of the 'Train, and take it home with some Hostess Fruit Pie goodness.
Ahhh…
There. That's better.
Here's them links:
Average 25 year old British woman lives at home, hates her job, and has bad sex. Captain Obvious flies in and says, "What's all this, then?"
Long time HCwDB reader SuperNorm produced a strangely hypnotic douche video four our amusement and edification.
Reader Douchey Wallnuts sings the praises of last week's Baron Von Goolo week.
Even on Halloween, Champagne Katie can't avoid the Batdouche.
Meanwhile, Benzino trains for the 2012 Douchie Awards.
Breaking: Peter Pumpin'head rides the subway, annoys old Asian guy.
And the Unholy Grieco pukes on canvasses.
Speaking of douchal legends past, when even country singers are calling The Mayerbag a douchebag, the case is closed. Bangin' Katy Perry for the clincher (see: Brand, Russell).
While eagle-eyed master thespian Wheezer caught a surprising casting announcement for Bill and Ted 3. Yup. The Kadebag.
But you are not here just for a rundown of douchal legends and their latest scrotescapades. You are here for Pear. Here you go. You've earned it:
But yet so on-ramp. Or rump. Or butt.