Friday, November 9, 2012
Friday Thoughts and Links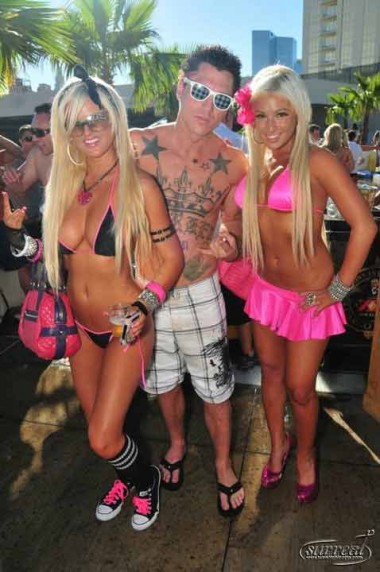 Might be time to put The King of Sears aka The Starry Blight in the Hall of Scrote. Just too much epic douchery over too many years.
And Hello Kitty Hott's strange attractiveness has its own magnetic pull, despite her attempts to hide her white trash trailer park background like Clarice did in front of Hannibal Lechter.
Together, they make custard poo.
Your humb narrs enjoys post-rainy L.A. and dances in the falling leaves of his tree.
For the mail has come. More Netflixed 1970s -era Doctor Who.
It's the little things in life.
Here's your links:
Your HCwDB Broadway Musical CD of the Week: "In this part of Africa, we ALL have a saying – whenever something bad happens,
we just throw our hands up to the sky and say HASA DIGA EEBOWAI!"
White People Mourning Mitt Romney. Schadenfreude, thy name is sad anglos.
Now that Romney has more free time on his hands, I'm hoping he can go back to retroactively baptizing my relatives who died in the Holocaust into the Mormon faith in secret creepy-ass bathtubs in Utah.
Think I made that last thing up? Ask Mormon Anne Frank.
Okay, that's it on current events. Back to the mock.
Ever wonder what Peter Pumpin'Head and Mary Mammageddon would dress up as for Halloween? Now you know.
Ever get the feeling the DB1 is totally out of comedy ideas and is simply recycling characters over and over again? Well aren't you the clever one. Have some Champagne Katie with fellow hotties.
Europeans love their Pear. I don't know what that sign says, but I like to imagine it's a protest against public loitering.
Nothing says mofo badass quite like The Young and the Restless logo.
As to my upcoming art show at the Guggenheim in 2023, I have a new piece I've been working on for awhile. I call it "Benzio Du Horse #37."
How's about some pear?
More? Okay. You've been good.
Relax with lake pear. For Friday has come again, as it does 1/7th of the time.