Friday, November 30, 2012
Friday Thoughts and Links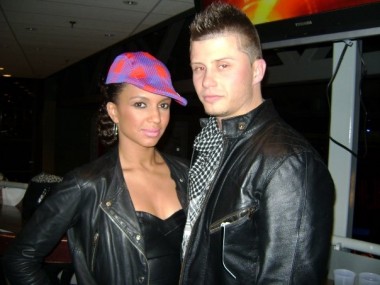 When a scarfed-up Mongor dates the hotter younger sister of that chick who had the babies with Paul Thomas Anderson, then it is on. So on.
So, uhm, yeah. The 2012 Douchie Awards. I'mma guess they start on December 7th. Which means I gots work to do.
But this awards show be small.
Drunken.
With dwindling HoHo supply to sustain.
Handing out a smaller batch of awards this year, as befits a one-joke blog in its sixth year of existence. But Douchies there shall be!!
Here's your links:
Your HCwDB DVD Hannukah Gift of the Week: "Strippers should be role-models for little girls. If only for the fact that they wax their assholes."
Have years of douche mock influenced hottie natural selection?
Fan of hot French chicks? Of course you are. Fan of Swedish death metal? HCwDB provides for you.
Just the other day I was sitting around, munching my dwindling supply of tasty Hostess HoHos, and said to myself, "Self? What would an Egyptian Popeye look like?" And now I know.
When is a Rubik's Cube not a Rubik's Cube? When it's yo' momma.
If you haven't seen this yet, enjoy the greatest prank ever played. Well, other than this one.
But you are not here for internet memes and illustration art. You are here for Pear. Enjoy:
For the organic pear that grows in the wild is always the choicest. More? Okay:
Sort of the karmic inversion of the bed pan. Unless you pee in it.