Friday, November 2, 2012
Paulina Gretzky Is Crazymaus!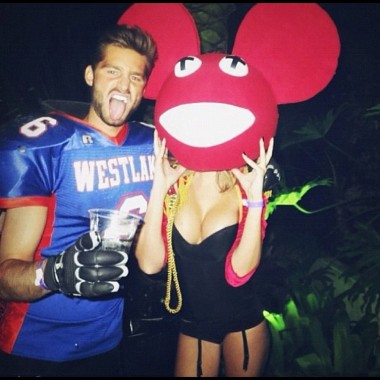 Everyone's favorite Woo Hottie Athlete Spawn, Paulina Gretzky, had a wacky boobie and douchebag filled halloween!
So douchebag filled that even Football Chet's hockeypuckery shines through the standard Halloween Exemption rule we instituted here a few years back.
At least I think that's her, judging by my extensive visual cleavite analysis.