Wednesday, November 7, 2012
Random Thoughts on a Wednesday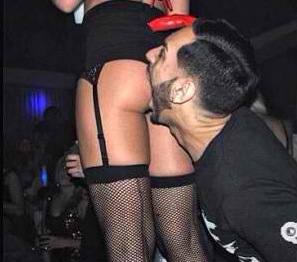 Your humb narrs is still in post-coital repose after yesterday's events.
A sip of the ole' Train takes me back across the years, through the halcyon know-nothing days of the New York gogo 90s. Through the fog of dancing Bushdom oohs. And through my Westward Ho search for gold in them there hills.
We stand at an interest moment in time and space. Strange days indeed. Most peculiar, mama.
My Trader Joes cereal obsessions, which form the core deep thoughts of most days, have shifted to this weird hybrid dried fruit and Cheerios mix. But oh so tasty.
The old lady who lives two doors down got hustled by some aggressive Mexican tree trimmers who told her that she had to remove a giant tree from her front lawn because it had magic alien fungus dust on it, or something. So the chainsaws have been roaring, and a beautiful tree comes down after a hundred or so years of living.
Trees into wood into chopper into cash.
A perfect metaphor for the eternal churn.
I still rent my movies from Netflix rather than stream them, and something tells me that's an important totem of generation gap and aging. The kids would never bother with such an unnecessary addendum added to the ritual of media consumption.
Hark! Suck it, Romney. A new day dawns.
And you probably read none of this because, hey, Benzino bites a Pear.