Wednesday, November 28, 2012
The Scourge of Affliction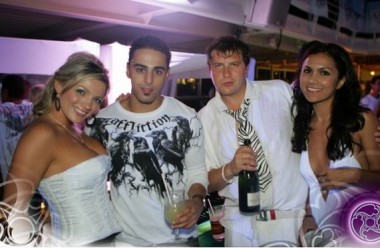 Sure they've gone from selling for $149 in boutique stores with obnoxious names like "Pure" and "Zigg" to "Two for $14.99" at Ross-Dress-for-Less, but Affliction still plagues our culture like a rain of tree frog pestilence.
On Fratboy Ralph and his Drunk Sidebro Syd, the pestilence remains smelly poo.
Mmmm… Kelly's vibrant and healthy projectorial mamm pillows beckon for sleep and applause.