Friday, November 23, 2012
Turkey Thoughts and Links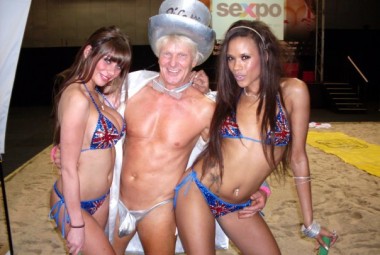 Captain Douchebag and the So-So Ladies of Amateur Wrestling (SLAW) says "Happy post-Thanksgiving day!"
Party Peen for the pungent putridosity.
Yup.
Got little to nothin'.
The Black Friday orgy of spending is noxious and toxic and reprehensible and all that is wrong with consumer culture.
And yet I drove to Best Buy this morning and bought a Galaxy tablet.
Because hey, when in Rome, spit on the baby Tebus like the Romans do.
Here's your links:
When the DB1 participates in consumer culture, this is what he buys
Speaking of buying, if you're buying lotsa stuff on Amazon this holiday season, be sure to click through the HCwDB links to Amazon and help support the site's operating costs. In the immortal words of Blutarksi, don't cost nothin'.
The best way to get into the holiday spirit in Miami? You guessed it. Dress douchey as shit.
Genesis of the Bleeth. With a hint of redemption?
Speaking of Florida, douchey-ass Camaro brings out the haterz.
Gilbert Gottfried reads 50 Shades of Gray.
Confused about Pears? Try this handy chart.
Okay, that's it for links. You want your pear for realz:
And if that ain't enough:
Don't ever say I didn't do nothin' for ya, no triple negative.