Friday, December 28, 2012
Benzino's Hittin' the Road, Thong Pear In Tow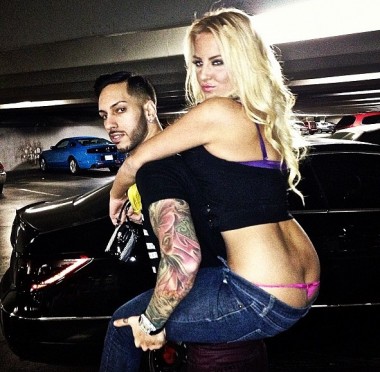 Benzino heard he didn't win the HCwDB of the Year and he's outtie. One (or six) Vegas Cocktail Hottie(s) later, and it's all good.
No respek brings limo time in Vegas.
It's enough to make the Greico cry.
Portland has donuts. Voodoo Donuts.
Your humb narrs is now joyously ill from overconsumption. Take that, Hostess, what with your strike and all.
Dinner with The Baron awaits tonight.
Site's been a bit wiggy lately, off-line every so often. I'mma look into it.
But for now, donuts.