Saturday, December 8, 2012
Comment of the Week: Mr. Scrotato Head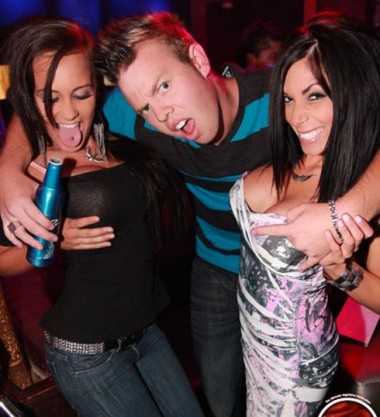 Like a younger and more innocent pre-face-tatt Mack the Nozzle, Mr. Head brings the verbal smackdown in the My Daily Checklist thread and and wins the coveted HCwDB of the Week:
—–
Why the Hell do they need watches? You need a watch to maintain a schedule. To get to work on time. To be there for someone when they need you to help move furniture, or paint a bedroom. Knowing the time contributes to a well lived life.
You don't need a watch to pick up your welfare check; you just check the mail-box every time you run out of Cup-O-Noodles. You don't need a watch to know when the club opens; you just wait until its dark and your thirst for liquor is running rampant. You don't need a watch to have sex because anyone can count ten seconds, even middle school drop outs. You might need a watch to buy a tattoo, but only a stolen watch so you can pawn it to pay for the tattoo.
You know when you'll see a douchebag look at the satellite dish on his wrist and proclaim, "Drat, sorry chaps but I must be going. The touring display of pre-Scankophile vagina castings is opening tonight at the 'Met and I simply can't be late as they've asked me to say a few words and pose for some photos."
That's right. Never.
If you're really really lucky you might see one look down at his watch with furrowed browl, call his bro over and complain, "I forget, does I get beer when the little hand is on the loopy number or on the one number what makes the sex joke when you put it with the other number?"
————–