Friday, December 7, 2012
Friday Thoughts and Links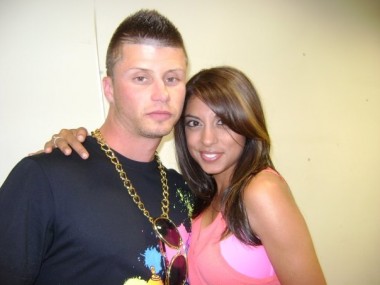 The 2012 Douchie Awards, a much smaller and intimate affair, begin on Monday.
Mongor's ready.
Are you?
Speaking of Mongor head sheen, I haven't seen plastique forehead like that since the Millennium 'Bag back in the halcyon days.
But I dither.
For I forlornly eat my HoHos and stare at the milky sky.
Here's yer links:
Your HCwDB Israeli Indie Cinema Great Hanukkah Gift DVD Pick of the Week: "I'm on the verge of giving up on you."
Chevos the Movie, a Kickstarter project run by a fist-pumping anal wart, may be the douchiest thing I've seen in months. Props to this blog for summing up the ridiculous scrotosity.
How to promote a comedy starring your annoying wife? Feature Megan Fox Boobies.
No matter how bad your high school experience was, at least you never had your jock inspected. Or did you?
Yup. The mid 1980s. When the DB1 reached puberty. And when high school kids were all played by actors in their mid 30s.
Wanna know the exact moment your humb narrs realized puberty in 1985? Right here.
It's beginning to look a lot like a douchey-ass dubstep herpster Christmassss…
Wanna see the HCwDB equivalent of "The Ring?" Don't look in the mirror.
Okay, so's my links got nuthin' this week. At least there's Pear:
For the angelic mofo win thatsswhatisetalkinbout.